Best
Area Rug Cleaning
in Duluth, Johns Creek, Dunwoody and surrounding areas
We are prepared to handle all of your area rug cleaning needs
For a Like-New Clean, There is No One Better.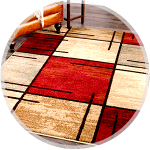 When it comes to area rug cleaning, you want to be sure that you hire a professional company that can get the job done right. There are a lot of different companies out there that claim to be able to clean your rug, but not all of them are created equal.
Carpet Cleaning by ATL Clean is a professional area rug cleaning company that has been in business for years and is prepared to handle any job thrown our way. When you hire us, you can rest assured knowing that your area rug will be in good hands. We will treat it with the care and attention that it deserves in order to get it looking and smelling like new again.

No matter what your cleaning needs are, Carpet Cleaning by ATL Clean is here to help. We understand the importance of keeping your home or office looking its best and we will work hard to make sure that your space is clean and comfortable.
How is Caring for an Oriental Rug Different?
Oriental area rugs are hand woven, and the quality often depends on the skill of the creator. Unlike the mass-produced area rugs, Oriental ones are all made unique and individually. This makes them incredibly beautiful additions to any home, and unique pieces to be added to a space. Cleaning them can be incredibly intimidating on your own, as depending on the area rug they could bleed their dye, or the weaving could be looser and get damaged.
This is why it's best to trust a professional team to clean your area rugs. A professional will have the knowledge and experience to properly clean your oriental area rug without damaging it. They will also be able to identify any potential problems with the rug and provide solutions to them. Additionally, a professional can offer advice on how to best care for your rug in the future.
Our team will handle the rug with care, and our cleaning process is delicate on the fibres and won't damage the rug. We have years of experience cleaning all types of carpets and area rugs, and can give your oriental rug the care that it needs.
Why Are Area Rugs an Important Addition to Your Home?
There are many reasons why area rugs are an important addition to your home. Area rugs can add comfort and style to any room in your home. They are also a great way to protect your floor from dirt, stains, and wear.
In addition to their practical benefits, area rugs can also be used to add a touch of personality to your home. A colorful or patterned rug can really brighten up a room. And if you choose a hand-woven or hand-knotted rug, you can add a bit of history and culture to your home as well. Whether you are looking for a practical way to protect your floors or you want to add a little bit of personality to your home, area rugs are a great choice.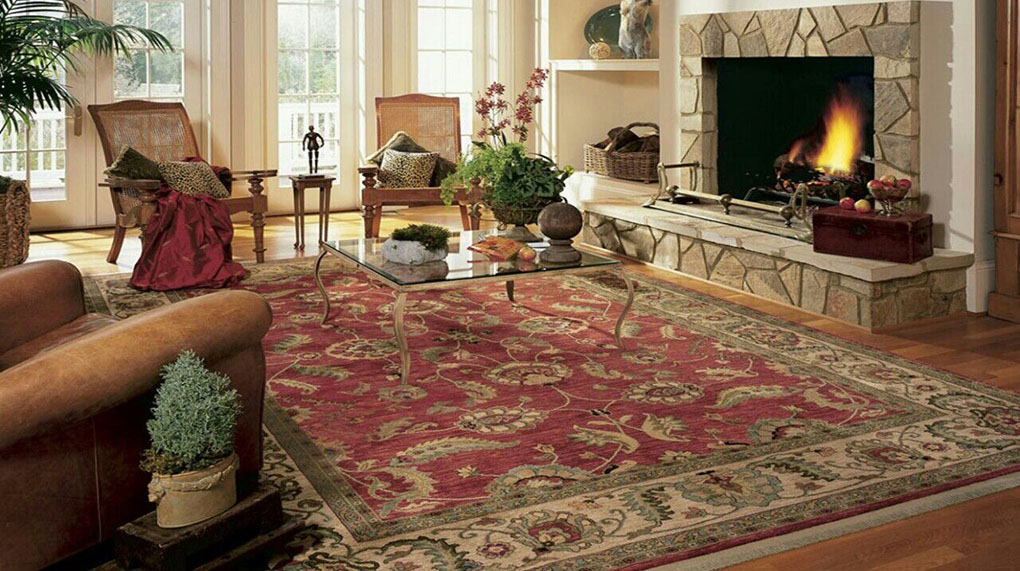 How to Clean and Care for Your Area Rugs
Depending on the traffic in your home as well as the type of rug you have a good rule of thumb is to get it cleaned every 12 to 18 months. Getting your area rugs professionally cleaned will help to prolong their life, and will remove any dirt, dust or other allergens that might be trapped in the fibers. Additionally, it will help restore their colours to something like-new, brightening up your home.
If you have any pets, it's probably a good idea to get your rugs cleaned more often. Pets can tracking in all sorts of dirt and grime from outside, and they shed their hair which can quickly become embedded in your rug fibers. If you have allergies, getting your rugs cleaned on a regular basis can help to reduce your symptoms.
Between visits, there are a few ways you can care for your area rug:
Blot any staining away with gentle carpet cleaners and water right away
Use coasters beneath the feet of your furniture
Do not wear shoes on your area rugs
Call us at Carpet Cleaning by ATL Clean for Your Area Rug Today!
Carpet Cleaning by ATL Clean is the best place to get your area rug cleaned! We use the latest and greatest cleaning techniques to make sure your rug is looking its best. Call us today to schedule a cleaning!
Our RISK-FREE Guarantees For You
Being family owned & operated since 1989, there is NOTHING more important than your complete and total satisfaction.
We'll save you both TIME and MONEY because our process, equipment and procedures will keep your carpets cleaner longer!
Your 100% Satisfaction is our GUARANTEE!
Peace of mind - No harmful chemicals! Safe for your kids and pets
Fewer allergies and illness - Less sick days for you and your family