Pet Urine and Odor Removal
in Duluth, Johns Creek, Dunwoody and surrounding areas
Your Most Trusted Pet Urine Removal Team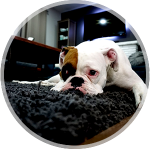 If you're like most pet parents, your four-legged friend is part of the family. You love them, you care for them, and you do everything you can to make sure they're happy and healthy. But sometimes accidents happen, and your furry friend may have an accident indoors. When that happens, you need a team of experts who can handle the situation quickly, efficiently, and with as little stress to you and your pet as possible. That's where we come in.
At Carpet Cleaning by ATL Clean, we specialize in removing pet urine from carpets, upholstery, and other surfaces in your home or business. We understand that dealing with pet urine can be difficult and unpleasant, so we work hard to make the process as easy and stress-free as possible.

When it comes to pet urine, it's important to act fast. If you don't, the urine will sink into the carpet fibers and create a nasty stain. Not to mention the fact that the odor will be incredibly difficult to remove.
The best way to deal with pet urine is to call a professional team who can remove it quickly and efficiently. Carpet Cleaning by ATL Clean is prepared and we have everything needed to get the job done right.
Why Calling a Professional is the RIGHT Choice
When it comes to removing pet urine stains from carpet, it's best to leave it to the professionals. They have the right equipment, they know what they're doing, and they guarantee their work. Plus, they'll get the job done quickly and efficiently.
We have the right equipment.
Professional carpet cleaners have specialized equipment that can remove pet urine stains quickly. This includes powerful vacuums and specially-formulated cleaning solutions.
We know what they're doing.
Carpet cleaning is not a do-it-yourself job. It takes special training and experience to do it properly Otherwise, you could end up making the stain worse.
We get the job done quickly.
When you're dealing with pet urine, time is of the essence. The longer the urine sits in the carpet, the more difficult it will be to remove. A professional team can remove the stain quickly and efficiently.
We guarantee their work.
When you hire Carpet Cleaning by ATL Clean, we will stand behind our work.
We use eco friendly products...
to protect you and your pets
A professional clean makes the difference. Pet urine is not a do it at home kind of damage, you're more likely to only damage the carpet faster.
Does Pet Urine Removal use Harsh Chemicals?
No, we do not use any harsh chemicals in our pet urine removal process. We have a natural and eco-friendly approach that is safe for both your family and your pets. Many at-home solutions do use harsh chemicals that will only do more harm than good, and can even be dangerous to your health. When it comes to pet urine, you want to make sure you are using a safe and effective method that will not damage your home or harm your family. That is why we only use natural and eco-friendly products in our pet urine removal process.
At home, if your pet has had a small accident on the carpet, the best solution is to try to stave off permanent damage while you wait for the professionals to eliminate the problem.
Use a mixture of warm water and vinegar
Soak the affected area
Dab the stain with a towel (do not scrub)
Fold a towel over the spot and place a heavy object over it
This will help eliminate the smell for the time and help prevent the stain from becoming impossible to clean.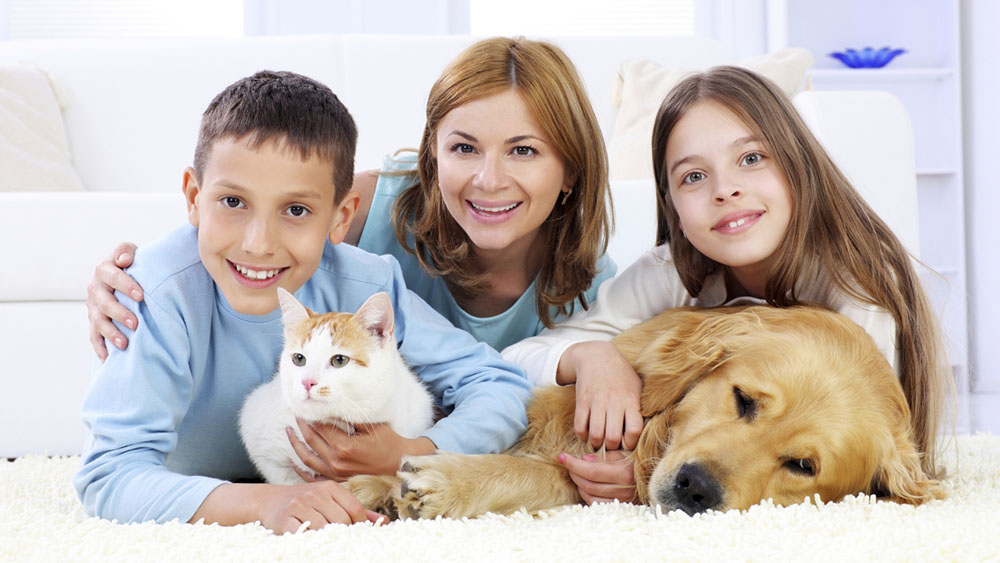 Has Your Pet Had an Accident on the Carpet? Don't Hesitate!
Our professional team at
Carpet Cleaning by ATL Clean
can eliminate the stain and smell worry-free. Without the fear of harsh chemicals or a lingering odor, we are ready to step up and help. Call us today at
(912) 421-2505
for a free estimate and to get the stain removed
for good
.
Our RISK-FREE Guarantees For You
Being family owned & operated since 1989, there is NOTHING more important than your complete and total satisfaction.
We'll save you both TIME and MONEY because our process, equipment and procedures will keep your carpets cleaner longer!
Your 100% Satisfaction is our GUARANTEE!
Peace of mind - No harmful chemicals! Safe for your kids and pets
Fewer allergies and illness - Less sick days for you and your family