Premier
Carpet Cleaning
in Duluth, Johns Creek, Dunwoody and surrounding areas
Trusted to clean all areas of your home.
Why You Should Choose Carpet Cleaning by ATL Clean for Your Carpet Cleaning Needs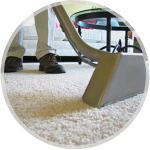 Carpet Cleaning by ATL Clean is a professional carpet cleaning company dedicated to providing our customers with the best possible service and quality of work. We use the latest in carpet cleaning technology and equipment to ensure that your carpets are cleaned thoroughly and safely. We also offer a wide range of other services such as upholstery cleaning, rug cleaning and pet stain removal. We understand that your carpets are an important part of your home and we will work hard to restore them to their original condition.
If you are looking for a carpet cleaning company that is reliable, trustworthy and offers a high level of service, then Carpet Cleaning by ATL Clean is the right choice for you. Contact us today to book a free consultation.
How Often Should Carpets be Cleaned?
This is a difficult question to answer because it really depends on the specific carpet and how often it is used. A good rule of thumb, however, is to get your carpets cleaned at least once every six months. This will help to keep them looking their best and prevent any build-up of dirt or other materials that could lead to stains or other damage.
However, if your carpet is in a high-traffic area or you have a pet in the home, you may need to get it cleaned more frequently. In these cases, it is best to consult with a professional carpet cleaning company to determine the best schedule for your specific needs.

Though a carpet may not be visibly dirty when it needs to be cleaned, debris, allergens and dirt can get caught in the fibres of the carpet – leading to a slow discolouration that is hard to notice. Vacuums can only do so much to remove the embedded debris, so it's important to have a professional carpet cleaning company deep clean your carpets on a regular basis. Not only will this help to keep them looking their best, but it will also prolong their lifespan. Dirt, dust, and other allergens can quickly build up in your carpets, causing them to look dull and lifeless, but it can also break down the fibre and damage the carpet.
A professional carpet cleaning company will have the tools and experience necessary to clean your carpets thoroughly, removing all of the dirt, dust, and allergens that have built up over time. They will also be able to treat any areas that may be particularly stained or soiled. In addition, they can apply a protective coating to your carpets that will help to prevent future staining and soiling.
How to Prevent Permanent Stains in Your Carpet
Keeping carpets clean and debris-free between professional cleanings is essential to the look and longevity of your carpets. As such, you need to know how to react to stains and be proactive in preventing them.
Regular and deep cleaning of your carpets is the best way to prevent permanent staining. Be sure to vacuum your carpets at least once a week, and have them professionally deep cleaned at least once every six months.
If you spill something on your carpet, act quickly!
The longer a stain sits, the harder it will be to remove.
If you have pets, be sure to groom them regularly and vacuum up any loose hair.
Pet hair can be a major contributor to carpet stains.
Make sure everyone in your household knows not to wear shoes inside the house.
Shoes track in all sorts of dirt and grime that can easily stain carpets.
Place rugs or mats at all entrances to your home
to help catch dirt and debris before it has a chance to get on your carpets.
Consider using furniture coasters
or placing felt pads under furniture legs to prevent rust stains from forming.
Hang curtains
or blinds over sunny windows to prevent fading.
Be prepared for accidents
by keeping a carpet cleaner on hand. A good quality cleaner will help you remove stains quickly and efficiently.

If You're Ready for the Carpet Cleaning by ATL Clean Difference, Call Us Today!
Regardless of the size of your project, our cleaning specialists will give your job the utmost professional attention, renewing the beauty of your space and restoring every room to its original brightness.
So if you're ready to dramatically improve the quality of your home's health, CALL US at (912) 421-2505 for a FREE Carpet Consultation. I'll come out and inspect your carpet and tell you exactly what I think should be done, why and exactly how much it will cost.
Our RISK-FREE Guarantees For You
Being family owned & operated since 1989, there is NOTHING more important than your complete and total satisfaction.
We'll save you both TIME and MONEY because our process, equipment and procedures will keep your carpets cleaner longer!
Your 100% Satisfaction is our GUARANTEE!
Peace of mind - No harmful chemicals! Safe for your kids and pets
Fewer allergies and illness - Less sick days for you and your family