Luxury
Carpet

and

Area Rug Cleaning




in Duluth, GA
Trust our team to freshen up your home with a true deep-clean
Duluth's Most Trusted Carpet Cleaning Team
Whether you are a newcomer to Duluth, a lifelong resident, or somewhere in between, we understand that your time is valuable and that you have better things to do than worry about cleaning your home. Let us take care of the dirty work so that you can relax and enjoy your free time in the beautiful city. Whether you spend your time at the Hudgens Centre for the Arts or enjoy the array of businesses and community events, we want you to be able to enjoy everyday life without having to worry about your home.
Our team at Carpet Cleaning by ATL Clean is proud to serve Duluth, GA and the surrounding areas with quality home cleaning services. Our mission is to provide each and every one of our customers with a level of service that is unmatched in the industry. We use only the latest and most advanced equipment to clean your home or business, and our team of experienced professionals is always ready to exceed your expectations.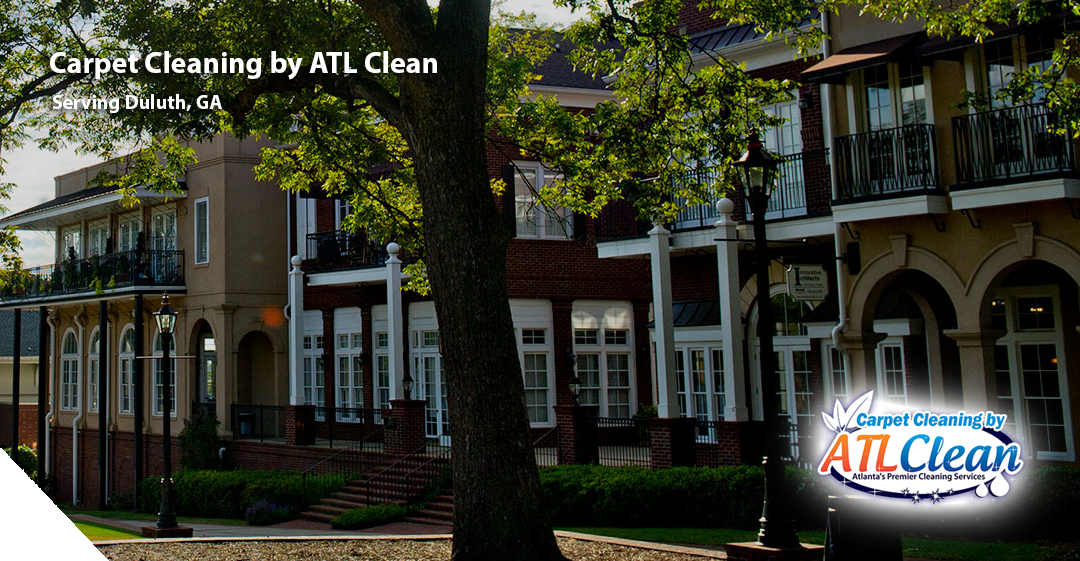 We want to exceed your expectations in all parts of your home, so we offer a variety of services;
Can Carpet Cleaning Remove Water Stains?
Professional carpet cleaners have the tools and experience to remove water stains from your carpets. Water stains can be stubborn and difficult to remove, but professional cleaners will know how to get the job done quickly and efficiently. Our team is equipped to handle any stain, from pet urine to a spilled drink, and water stains would stand no chance against our professional-grade equipment. However, there are a few things you can do at home the moment you notice a stain, to prevent it from setting before calling the professionals.
First, always blot up spills as soon as they happen. Never rub the spill, as this will only spread the stain and make it harder to remove. Instead, blot the spill, using a clean, dry cloth. If the spill is on a piece of furniture, such as a chair or couch, you may need to use a vacuum cleaner with an upholstery attachment to remove the spill.
Once you've blotted up the spill, you'll need to treat the area to prevent the stain from setting in. There are a number of carpet stain removers on the market, or you can make your own by mixing one part white vinegar with two parts water.
This method isn't as sure-fire as using the equipment we would have in the shop, but stains happen between cleanings all the time. If you managed to remove the stain, there will still be some residue embedded in the carpet under the surface, so it is still essential to call our team. We can help extract the residue, preventing further staining.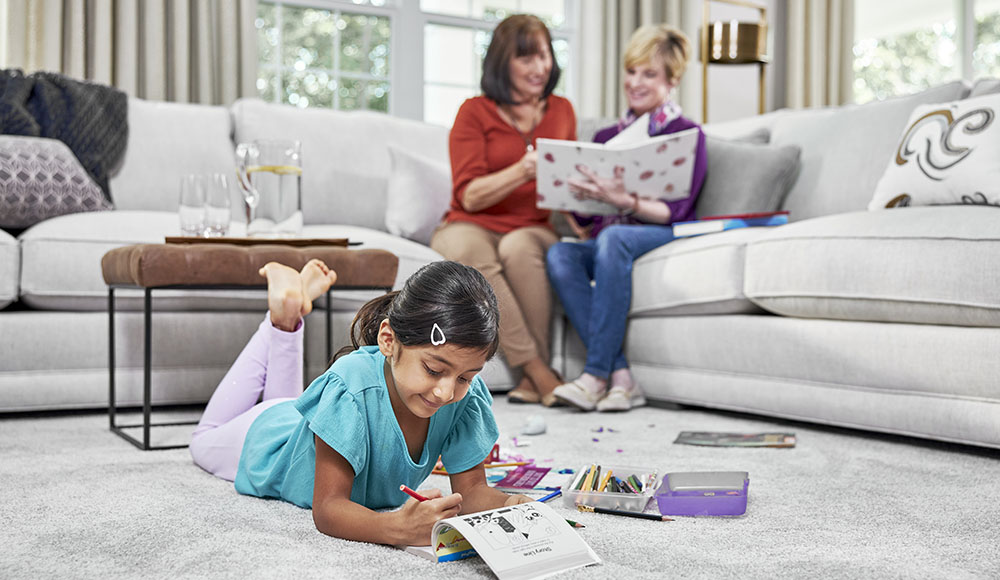 Are Professional Carpet Cleaning Chemicals Dangerous?
Yes, some carpet cleaning chemicals can be dangerous if they are not used properly. Always follow the manufacturer's instructions when using any type of cleaning product. If you have any concerns about the safety of a particular product, contact the manufacturer directly. However, our team at Carpet Cleaning by ATL Clean is the professional answer, not only are our products safe, but our team is highly skilled and experienced. We always put your safety first.
Just like any solution, carpet cleaning solutions can have hazards associated with them if not used correctly. When it comes to carpet cleaning, it is always best to leave it to the professionals to ensure that the products are used safely – and that the stains are not made permanent or worse by mistake.
CALL Our Professional Team Now for a Like-New Clean, Every Time.
If you are ready to experience the Carpet Cleaning by ATL Clean difference, call us today or visit our website to schedule a free consultation. We look forward to meeting you and showing you why we are the best choice for home cleaning.
Our Menu Of HEALTHY HOME Cleaning Services
Commercial Carpet Cleaning
Carpet Repair and Carpet Stretching