Most Trusted
Carpet Cleaning

and

Repair




in Peachtree Corners, GA
Our team is industry-leading, trust us to exceed expectations every time.
Servicing Peachtree Corners with Pride
Peachtree Corners is in Gwinnett County and is one of the best places to live in Georgia filled with lot of restaurants, coffee shops, and parks. The community is warm, welcoming, and offers a variety of things to do. Peachtree Corners is known for its excellent schools, safe neighborhoods, and beautiful parks and recreation areas. The city offers high quality of life for anyone who calls it home.
It is hard to schedule cleanings around a full-time job, family, and other activities. Life is hectic and it is easy to fall behind on keeping the house clean. our professional cleaning company can take care of the cleaning for you so that you don't have to worry about it. We will work around your schedule and come in when it is convenient for you. Nothing is better than coming home to a living space that both looks and feels cleaner. Our team of experienced cleaners will pay attention to the details, getting rid of those hard-to-remove stains and debris.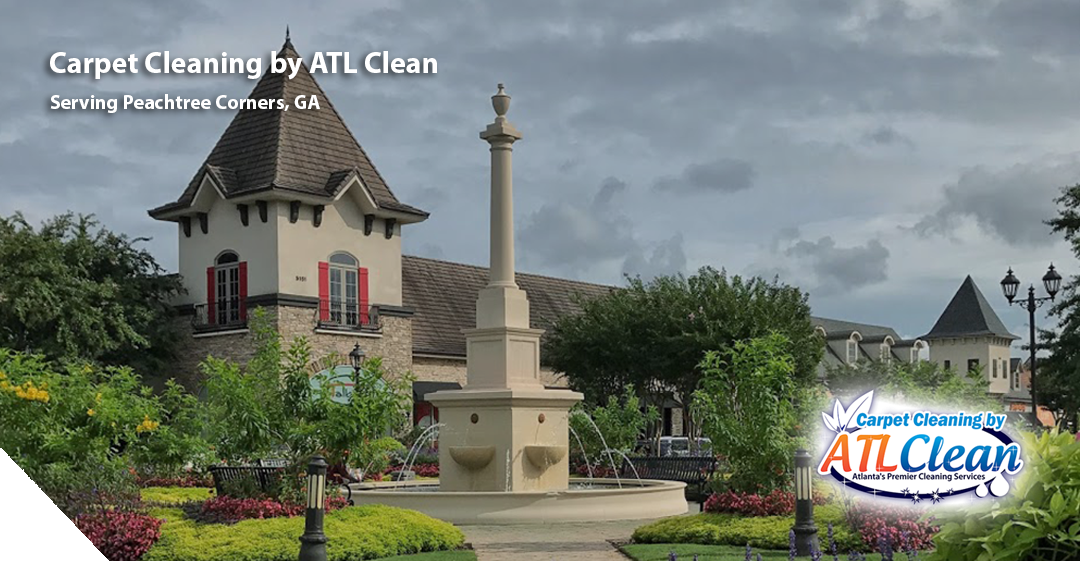 Our dedication to a clean and healthy home is why we offer a variety of services, such as,
How Often Should You Get Your Couch Cleaned?
It is generally recommended that you have your upholstery cleaned every 12 to 18 months, depending on how often it is used. If you have light-colored upholstery, you may want to have it cleaned more often to prevent staining. Upholstery that is used more frequently, such as in a home with children or pets, will also need to be cleaned more often.
Keeping upholstery clean between professional visits is essential, and there are a few tips we can offer in terms of keeping the fabrics as clean as possible between visits.
1. Vacuum your upholstery regularly and thoroughly
2. React to stains quickly by dabbing with warm water and gentle detergent
3. Avoid eating on the couch, and if crumbs get on it, vacuum immediately
Maintaining the clean is as important as the initial clean to the overall lifespan of the furniture. A well-maintained upholstery will last for years before needing to be replaced.
Why You Should Hire a Professional for your Commercial Carpets
There are many reasons why you should consider hiring a professional to clean your commercial carpets. Not only will it save you time and money in the long run, but it will also ensure that your carpets are cleaned properly and safely. Commercial carpets see a lot of foot traffic, and can also be on the larger side of areas to be cleaned, making it incredibly difficult and expensive to upkeep in-house.
A professional carpet cleaning company will have the right equipment and products to clean your carpets quickly, thoroughly, and without damaging them. In contrast, trying to clean your carpets yourself with rented equipment or store-bought solutions can often do more harm than good, leading to costly repairs or replacements down the road.
Additionally, a professional carpet cleaning company will be able to treat any specific areas of concern that you may have, such as high-traffic areas or spots that seem to attract dirt and grime. For the safety and comfort of your employees, customers and other visitors to your commercial location, professional carpet cleaning is an essential service that allows you to continue operations worry-free.
Our Team is Ready and Skilled, Learn Why we are Specialists in this Industry.
Our team is highly skilled and experienced in the industry, and we're ready to help you with your specific needs. Whether you need your home or business cleaned, we've got you covered. Contact us today to learn more about what we can do for you.
Our Menu Of HEALTHY HOME Cleaning Services
Commercial Carpet Cleaning
Carpet Repair and Carpet Stretching