Premier
Carpet Repair and Stretching Services
in Duluth, Johns Creek, Dunwoody and surrounding areas
Ready to restore your carpets to their like-new beauty.
Why Choose Carpet Cleaning by ATL Clean for Your Carpet Repair Needs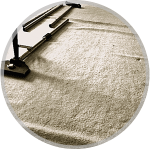 There are many reasons to choose Carpet Cleaning by ATL Clean for your carpet repair needs. We are a professional, experienced company that can provide you with the highest quality of service. We use the latest technologies and equipment to ensure that your carpets are repaired properly and look their best. We also offer a wide range of services, so you can find the perfect one for your needs.
We understand that not everyone's needs are the same, which is why we offer a variety of services. Whether you need a simple repair or a complete replacement, we can help. We also offer cleaning and restoration services, so you can keep your carpets looking their best.

We know how important it is to have beautiful, well-maintained carpets, so we offer a 100% satisfaction guarantee. We want you to be happy with our work, and we will do everything we can to make sure that you are.
What is Carpet Stretching?
Carpet stretching is the process of tautening and evening out your carpet so that it lays flat and looks great. This can be done with a power stretcher or by hand, depending on the size and severity of the problem. Carpet stretching is usually necessary when wrinkles or ripples appear in the carpet, either from incorrect installation or from heavy furniture being moved across the floor. Stretching your carpet will eliminate these problem areas and give your floor a much smoother, finished appearance.
Carpet stretching is important for a number of reasons. First, wrinkles and ripples in your carpet can be unsightly and make your entire floor look unkempt. Second, these bumps and waves can actually pose a tripping hazard, which is especially dangerous in homes with small children or seniors. Finally, uneven carpets can also lead to premature wear and tear, as the fabric will be pulled in different directions every time someone walks across it. Regular stretching will help to prolong the life of your carpet and keep it looking its best.
How do I Know if my Carpet Needs Stretching?
There are a few telltale signs that your carpet may need to be stretched. First, take a look at the overall appearance of your floor. Are there any areas that look lumpy or uneven? If so, those are probably the areas that will benefit most from stretching. You can also try walking across the floor in different directions; if you feel any bumps or resistance underfoot, that's another sign that the carpet could use a good stretching.
How often you need to have your carpet stretched will depend on a number of factors, including the type of carpet you have, the amount of foot traffic in your home, and whether or not you have any pets. This will help to prevent wrinkles and ripples from forming in the first place, and will keep your floor looking smooth and uniform.
If you're not sure whether or not your carpet needs to be stretched, it's always best to err on the side of caution and call in a professional. A qualified flooring specialist will be able to assess the condition of your carpet and give you an honest opinion about whether or not stretching is necessary. In most cases, a quick stretching session is all that's needed to get rid of those pesky wrinkles and make your floor look smooth and beautiful again.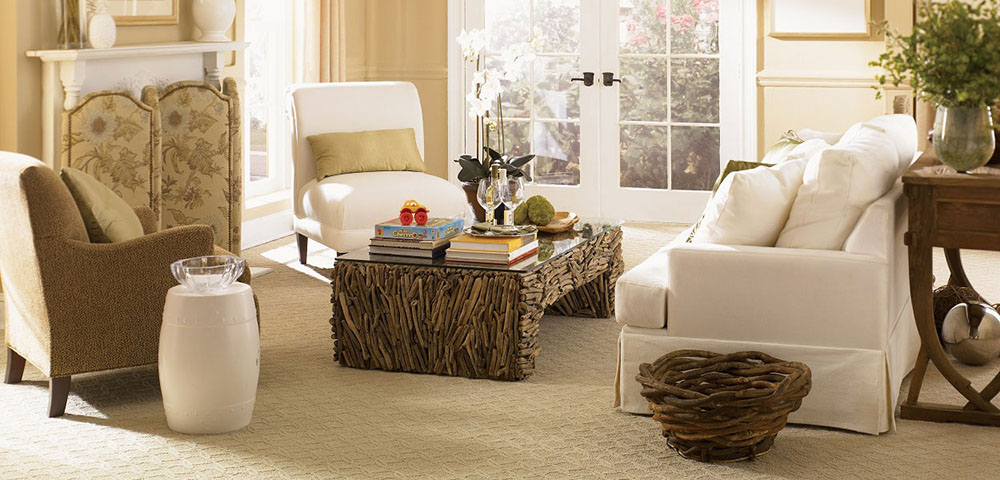 Let us Help Get the Wrinkles Out Today
Carpet Cleaning by ATL Clean's top-of-the-industry carpet stretching and repair service will leave you feeling like one of our own. With unmatched customer care and commitment, we're committed to providing a truly clean home for all customers! CALL US at (912) 421-2505 for a FREE Consultation.
Our RISK-FREE Guarantees For You
Being family owned & operated since 1989, there is NOTHING more important than your complete and total satisfaction.
We'll save you both TIME and MONEY because our process, equipment and procedures will keep your carpets cleaner longer!
Your 100% Satisfaction is our GUARANTEE!
Peace of mind - No harmful chemicals! Safe for your kids and pets
Fewer allergies and illness - Less sick days for you and your family