Top
Scotchgard Carpet Protection
in Peabody, Lynnfield, Boxford and Essex County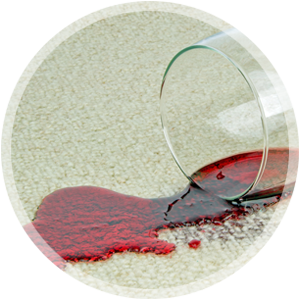 There are several reasons why calling Perfect Carpet Cleaners is a good choice. The company's main goal is to provide excellent customer service by responding to customer requests promptly and fulfilling requests as specified. The carpet protection service includes the application of Scotchgard, a high quality fabric protector. The long term benefits of ordering this service is the maintenance of your carpet investment in addition to the reduction of allergy and mold pollutants. Utilization of this type of service will also save you time and energy.
The technicians at Perfect Carpet Cleaners are experienced and professional. This carpet cleaning team will work hard to ensure that your carpet is free of stains and odors. When you choose to request a carpet protector, you not only have the opportunity to keep your home clean, you'll receive superior carpet treatment. The carpet cleaning technicians use safe equipment and cleaning solutions that are effective at removing embedded dirt.
 If you're struggling with carpet cleaners that claim to remove dirt, odor, and stains but fail to deliver what's advertised, Perfect Carpet Cleaners can take over where you left off. Carpet cleaning can be a tough job and if you don't have the right carpet protection solution, your cleaning efforts will continue to be in vain. This carpet cleaning company offers exceptional customer service that contributes to a healthy home environment. Whenever you need emergency or routine carpet protector with Scotchgard, Perfect Carpet Cleaners can meet the demand with excellence.
Our RISK-FREE Guarantees For You
Being family owned & operated since 1989, there is NOTHING more important than your complete and total satisfaction.
We'll save you both TIME and MONEY because our process, equipment and procedures will keep your carpets cleaner longer!
Your 100% Satisfaction is our GUARANTEE!
Peace of mind - No harmful chemicals! Safe for your kids and pets
Fewer allergies and illness - Less sick days for you and your family