Professional
Tile & Grout Cleaning
in Peabody, Lynnfield, Boxford and Essex County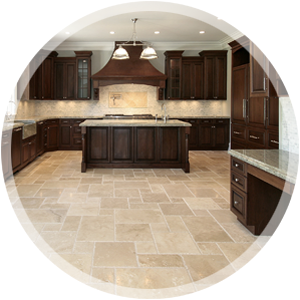 It's no secret that tile and grout are notorious for being difficult to clean. Due to the porous nature of grout, over time dirt, bacteria, and other unhealthy substances build up leaving them to become dingy and dirty. But the solution is not for you to be scrubbing your tile and grout with a toothbrush.
Instead, you can contact Carpet Cleaning by ATL Clean today to have your tile and grout restored to the way they were when you installed them. We have proven methods and cleaning solutions to make your tile and grout sparkle once again!
How does Perfection tile and grout services help restore my tiles?
Improved appearance — see them sparkle & shine again!
Reduce bacteria & fungus
Increase the value of your home
Provides a clean & healthy surface for your children & pets
Tap on one of the buttons below to get in touch with us about our tile and grout cleaning for residents in and around Peabody, Boxford, Danvers, Topsfield, and Middleton!
Let our Tile and Grout Cleaning Service Take One More Job Off Your Hands (and knees). We Use a Powerful, Yet Safe and Very Effective, Cleaning Process.
Using a specially developed cleaning solution and high-pressure, hot water rinse within a fully enclosed vacuum system, we can restore the gleam to your stone or ceramic tile and grout surfaces. Using the latest in cleaning technology our method pressure washes the surface while simultaneously extracting all the built up grime.
Technicians are trained in cleaning tile and grout. The products that are used are safe for all surfaces. The technician who completes the work will discuss what will be done and clean up after the job is completed.
At Perfection, you are treated like you are perfect. We will do everything possible to work with your schedule when making an appointment. Someone from the office will get in touch with you to make sure you are satisfied with the work that is completed.
Is Your Dirty Tile Floor Grossing You Out?
Our Tile and Grout Cleaning Service in Peabody Will Have Them Sparkling Like ​the ​Day They Were Installed
Stop bruising your knees and wasting toothbrushes for your tile and grout cleaning. It can be very frustrating trying to find someone to do the job right. Carpet Cleaning by ATL Clean in Peabody can help with our tile and grout cleaning services for your home!
​​Tile and grout cleaning can be a tedious process. We take control and remove deep down dirt
While other companies remove surface ​dirt, we get into even the tiniest divots in your floor
Your time is valuable so we are always on time and can finish most jobs under two hours
How We Handle a Tile & Grout ​Cleaning
Why Does Tile Floor Get So Dirty?
Grout is porous. Millions of little holes, divots, and other surface features trap dirt, causing your beautiful tile work to become dull over time. At Carpet Cleaning by ATL Clean in Peabody, we use an extraction method, specific for tile and grout, that helps us get even the most deep down dirt out of your floor. We also get great results on shower floors!
Our RISK-FREE Guarantees For You
Being family owned & operated since 1989, there is NOTHING more important than your complete and total satisfaction.
We'll save you both TIME and MONEY because our process, equipment and procedures will keep your carpets cleaner longer!
Your 100% Satisfaction is our GUARANTEE!
Peace of mind - No harmful chemicals! Safe for your kids and pets
Fewer allergies and illness - Less sick days for you and your family